ZocDoc
Your Practice Made Perfect.
ZocDoc matches patients and healthcare providers with an online medical care scheduling service.
As the principal designer, I revamped the UX of the marketing funnel and created a design system for all customer-facing landing pages.
Challenges
Strategic: Few doctors understand the value proposition of the product, leading to long sales process and low conversion.
Tactical: There are no existing design systems available for all marketing pages.
Solutions
Redesign a comprehensive, trackable, and scalable marketing funnel and design system.
Users
External: Medical providers and doctors varying from decades old veterans to new graduates.
Internal: ZocDoc's inbound sales team, product design team, and marketing team.
Results
Doubled organic inbound traffic to product tour pages, which directly increased the company's main source of revenue.
Increased sign up conversion rate by 60%+.
Created a design system that generated dozens of landing pages quickly.
Project 1
Marketing Funnel Audit
I was asked by the ZocDoc team to help audit and revamp the customer lifecycle in preparation for their big rebrand.
The main customers of ZocDoc are the healthcare providers (i.e. doctors), and in order to understand all the touchpoints that they interact with ZocDoc, I interviewed and shadowed in every department that was involved in the process, from sales to account management to marketing to legal to engineering.
Journey Map + Project Roadmap
We mapped out the customer decision journey and divided the entire revamp into smaller projects for the upcoming quarters.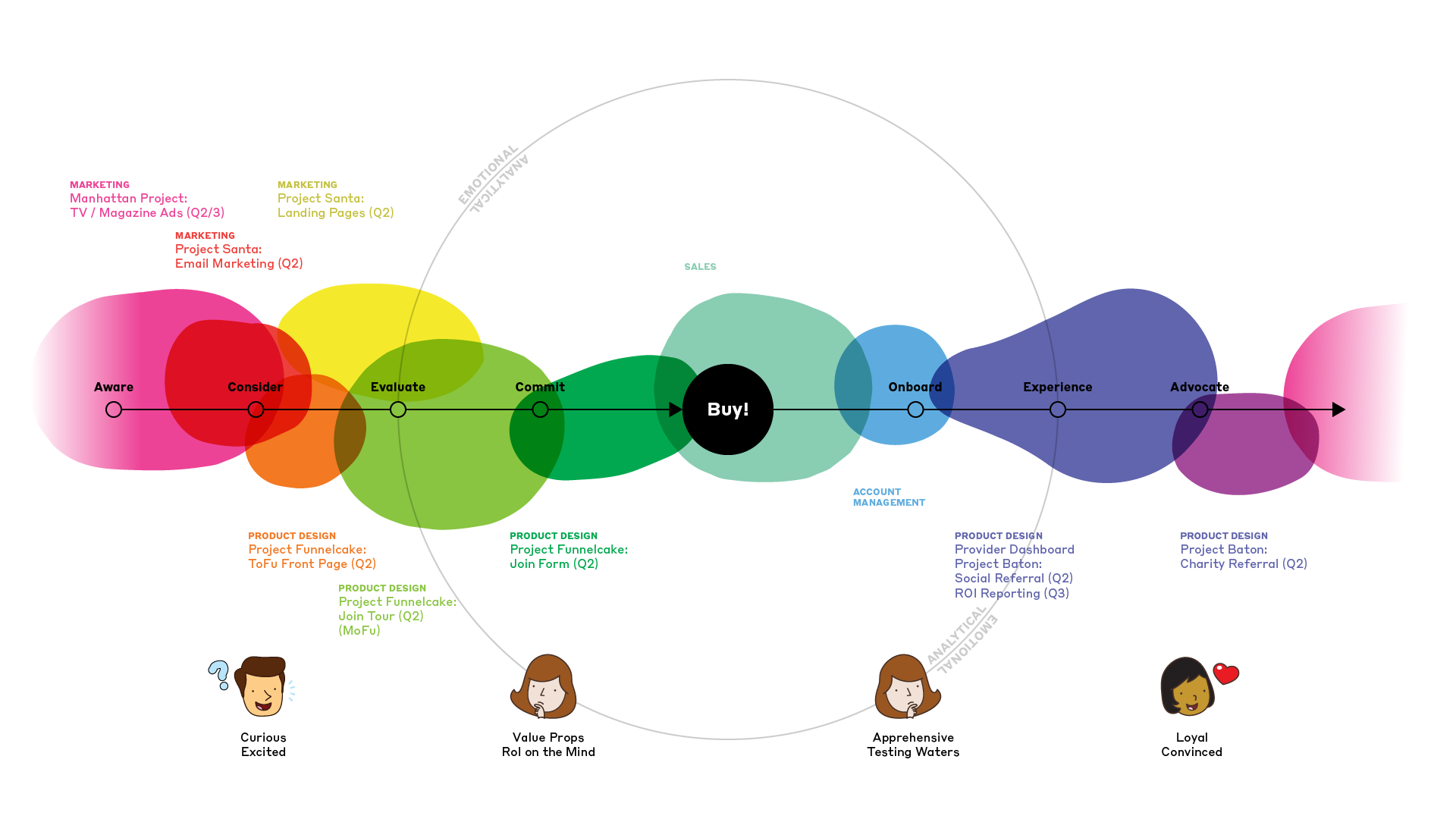 Competitor Analysis
I did a competitor analysis comparing ZocDoc to other similar products. I found that services that recruit rare talents with high subscription fees are more elaborate in their product pitch, while services with an expanding market makes signing up front and center in their websites.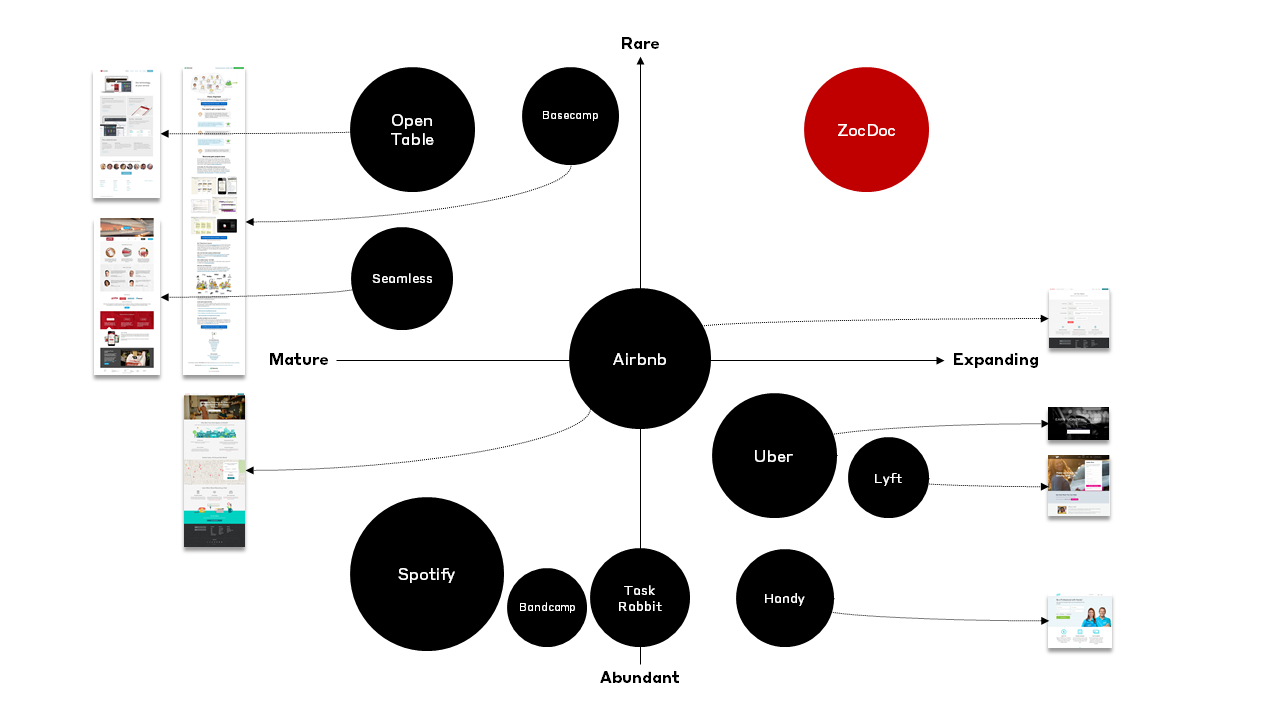 Site Traffic Analysis
I analyzed the traffic of the key product tour pages, and pinpointed the bottleneck where we were losing potential customers.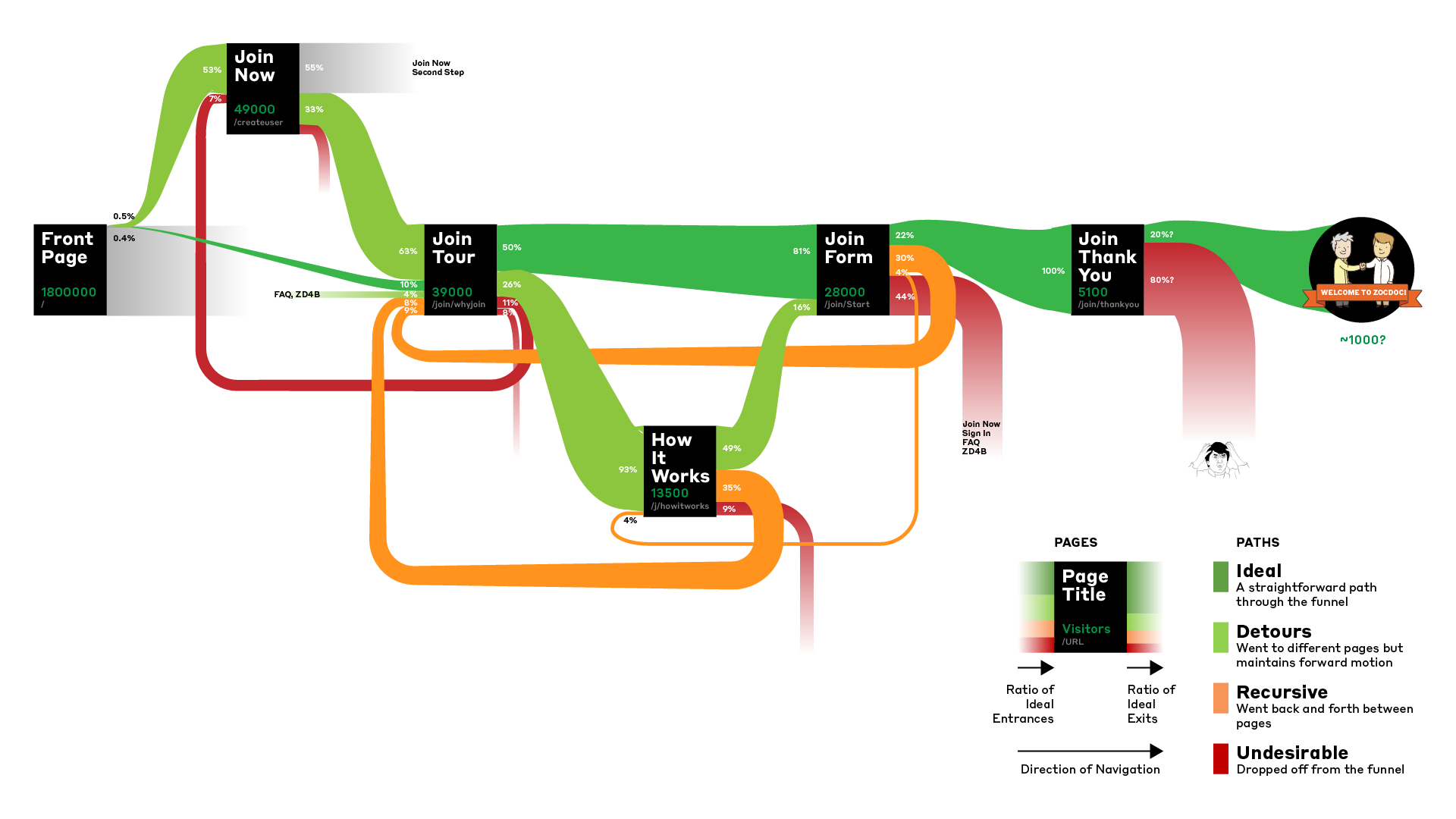 Surveys
We embedded Qualaroo surveys on the Join Tour page to measure our customers' satisfaction and to determine the focus of our page content.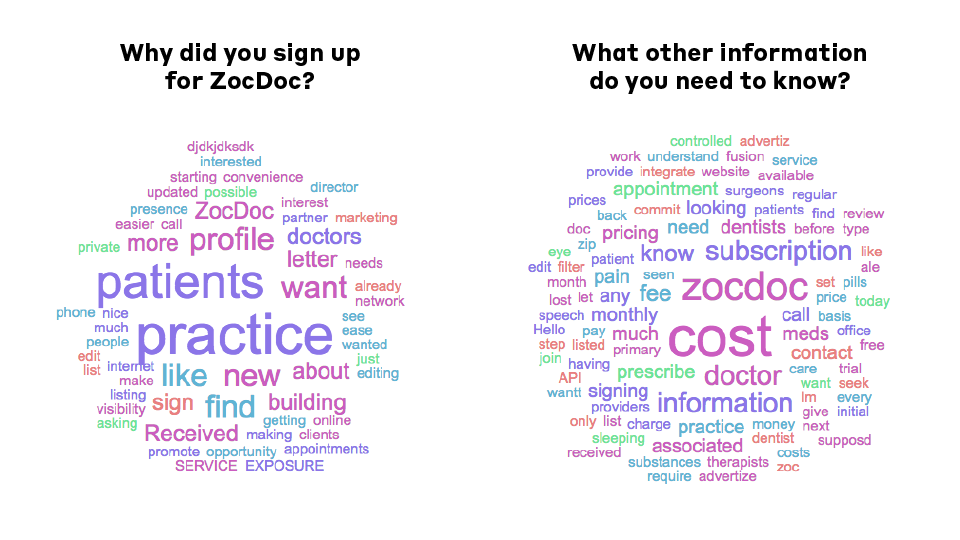 Stakeholders Map
Since the entire customer acquisition journey starts with the ZocDoc home page, and the home page is a culmination of numerous additions and changes made in many projects by many designers in many departments, I needed to study the previous research that leads to the current state and communicate with every department involved, before I can make any changes.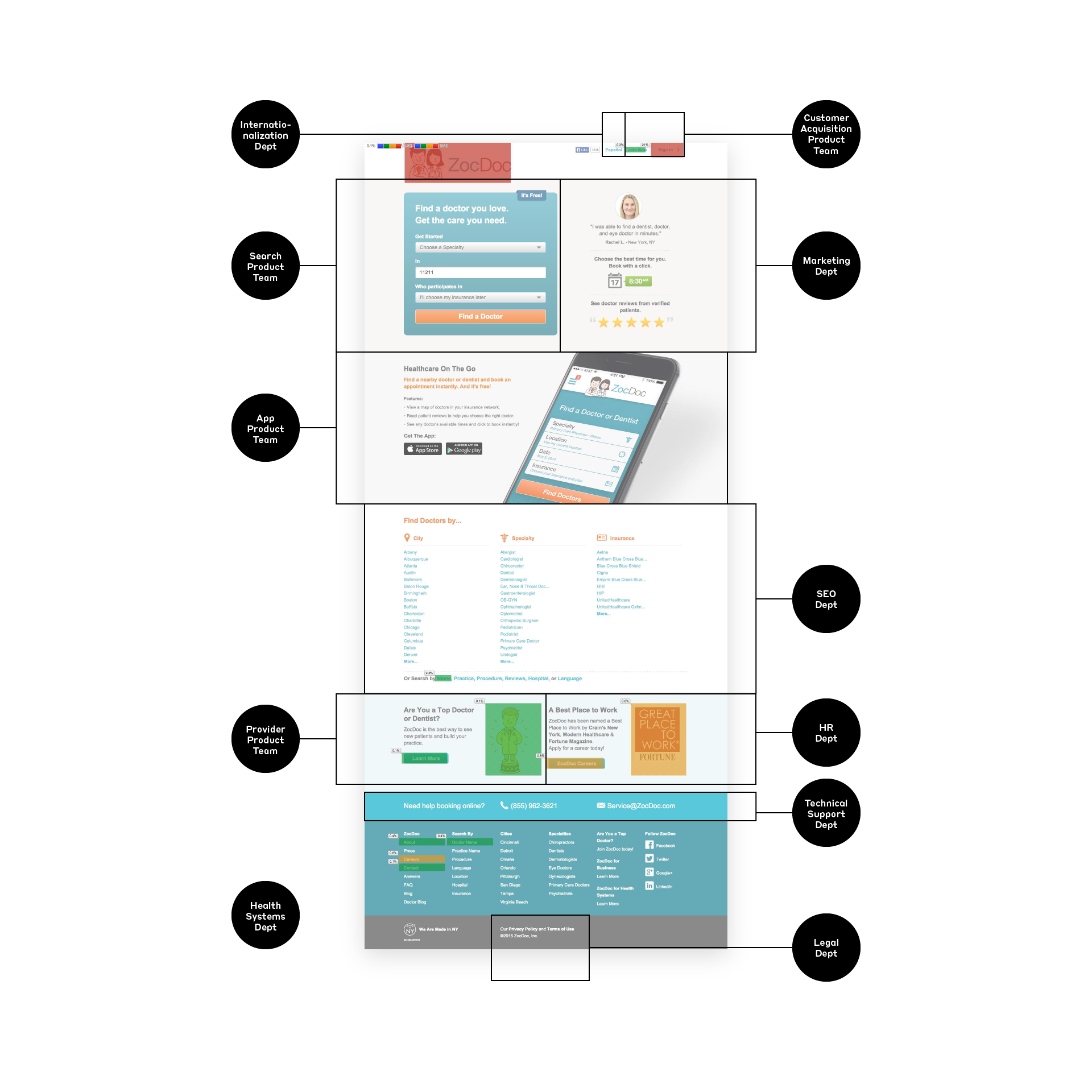 Content Design System
The next step is to translate all of our research into action. As we are increasing our marketing efforts, we need a system for generating dozens of landing pages.
Together with the marketing team, we listed out all possible page content components, organized them by the level of awareness of a customer in the marketing funnel, and ranked them by development cost, production cost, and visual density. We then tested each element with surveys, impression tests, and card sorting exercises to determine their effectiveness.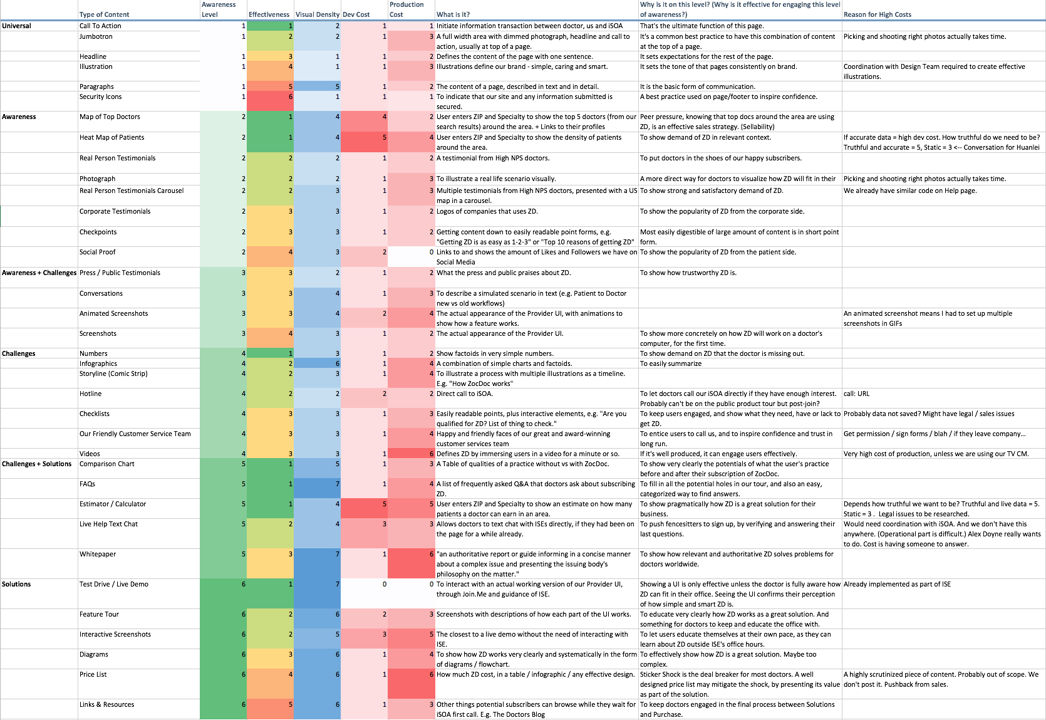 Page Layout Logic
Tested by page exit rate and page reading time, I laid out each page with content in the order of awareness levels, and picked content with highest effectiveness and optimal production costs in mind.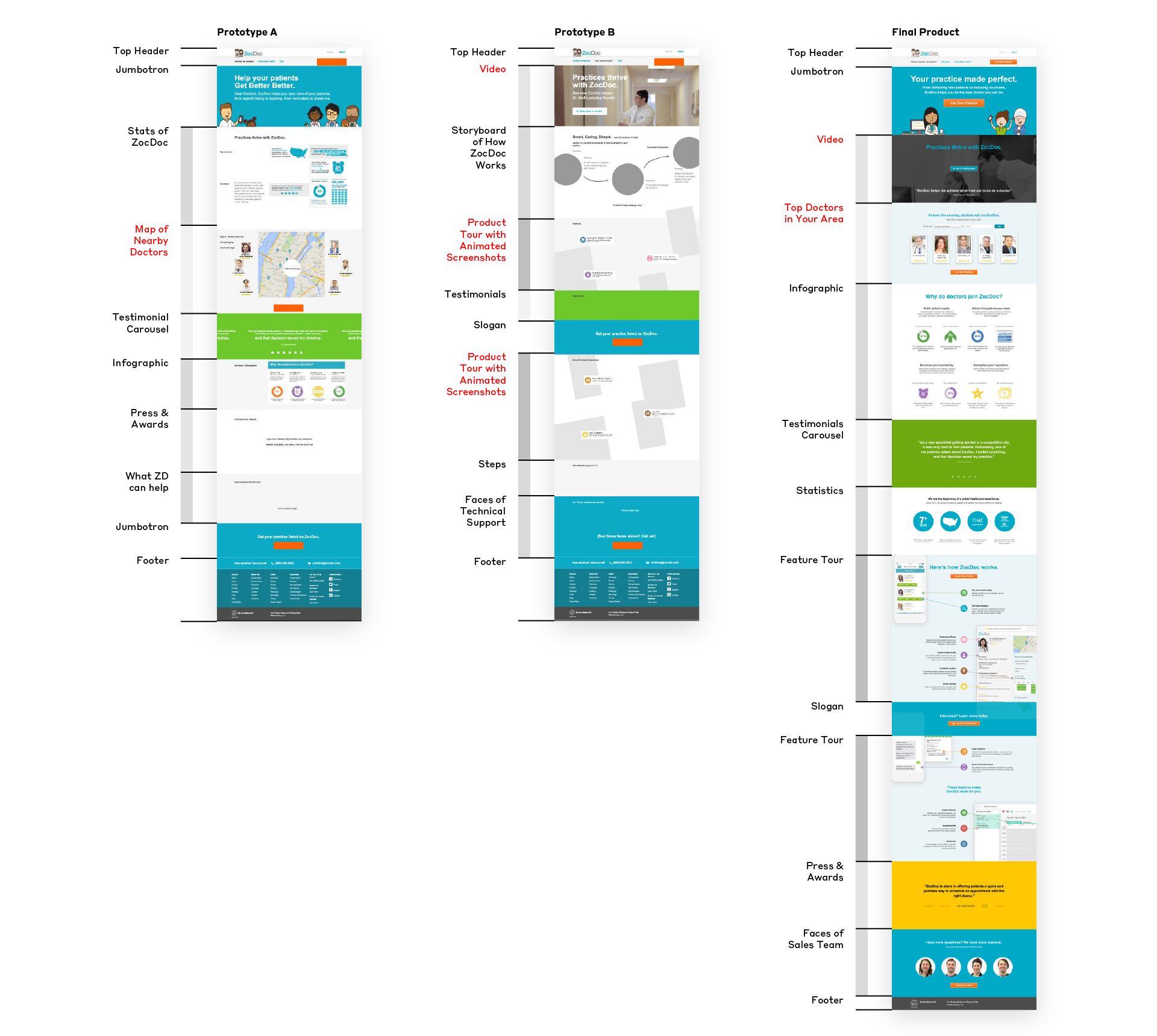 Examples
We finalized and created tons of pages using the design system.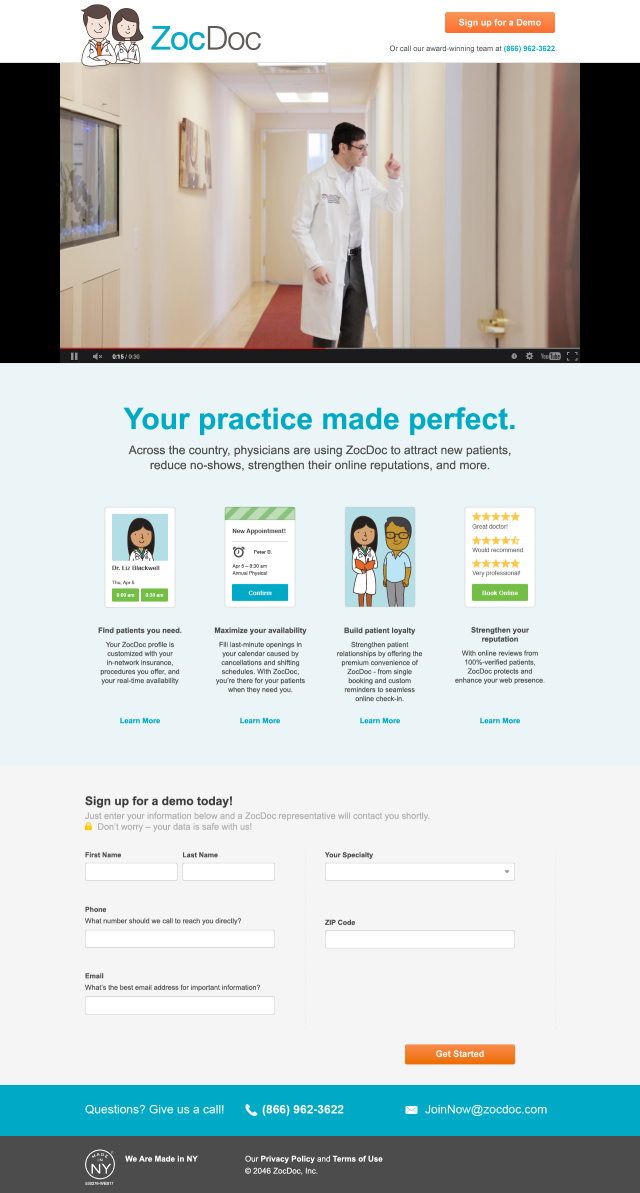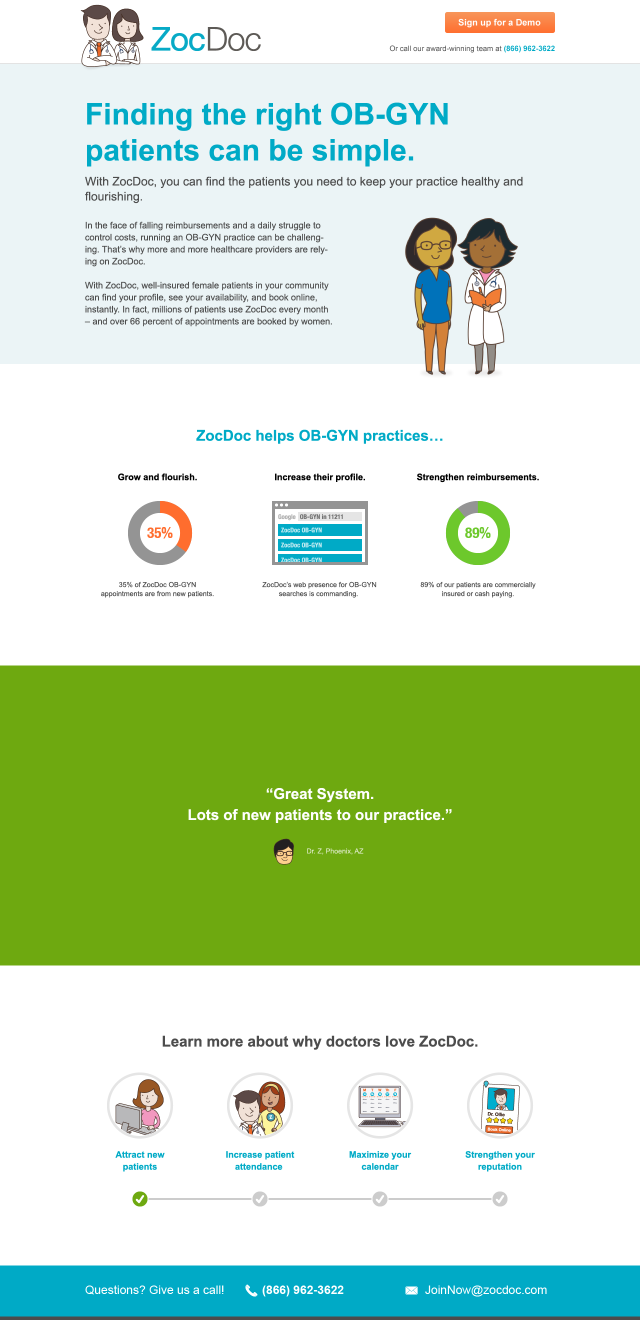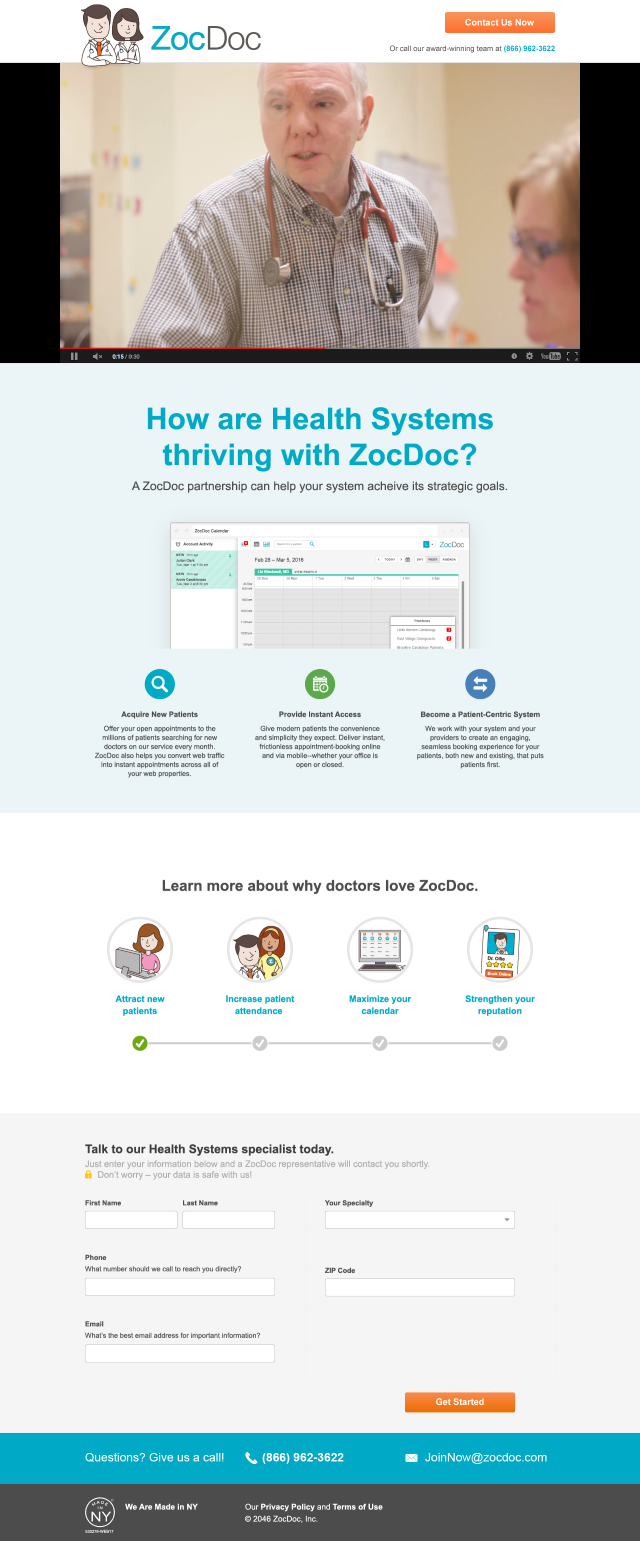 The Upshot
Our customer sign up rate increased by 68%.
The pages were eventually updated with the new branding designed by Wolff Ollins and the design system still in place today.
Skills Applied
UX Research
Content Design System
Wireframes and Visuals
Departmental Coordination
Product Planning
Pardot Email Templates
Team
Stephan H.
Head of Design
Richard F.
VP of Marketing
Melissa E.
VP of Marketing and Local Sales
Huanlei L.
Product Owner
Alexander D.
Director of Marketing
Carol T.
Senior Marketing Associate
Marisa H.
Designer (Product)
Phillip N.
Designer (Marketing)
Me
Principal Designer