United Nations
A New Window to the World.
United Nations an intergovernmental organization whose purpose is to maintain international peace and security, develop friendly relations among nations, achieve international cooperation, and be a centre for harmonizing the actions of nations. It is the world's largest and most familiar international organization.
As a design contractor, I redesigned multiple web projects at the UN website with high volume of daily visitors: The Sustainable Development Goals website, UN WebTV, UN Photo, UN Audiovisual Library, and UNifeed.
Challenges
Web design methodologies had evolved a lot since their last update. How can we gain their trust with our design process in our limited timeframe?
Each department with their own web properties takes pride of their work and identity. How can we unite them to create a more simplified system for their users?
Solutions
Clarify assumptions and get new insights and idea through user research.
Create a unified layout system for content on multiple websites.
Analyze the existing styleguide and expand it to accommodate new content types and needs.
Users
Media Professionals
Educators
Diplomats
General Public
Results
This is currently work in progress.

Alignment of Goals
Before our project began, we organized a session for the entire team to get to know each other and make sure that our concerns are addressed and our goals are aligned.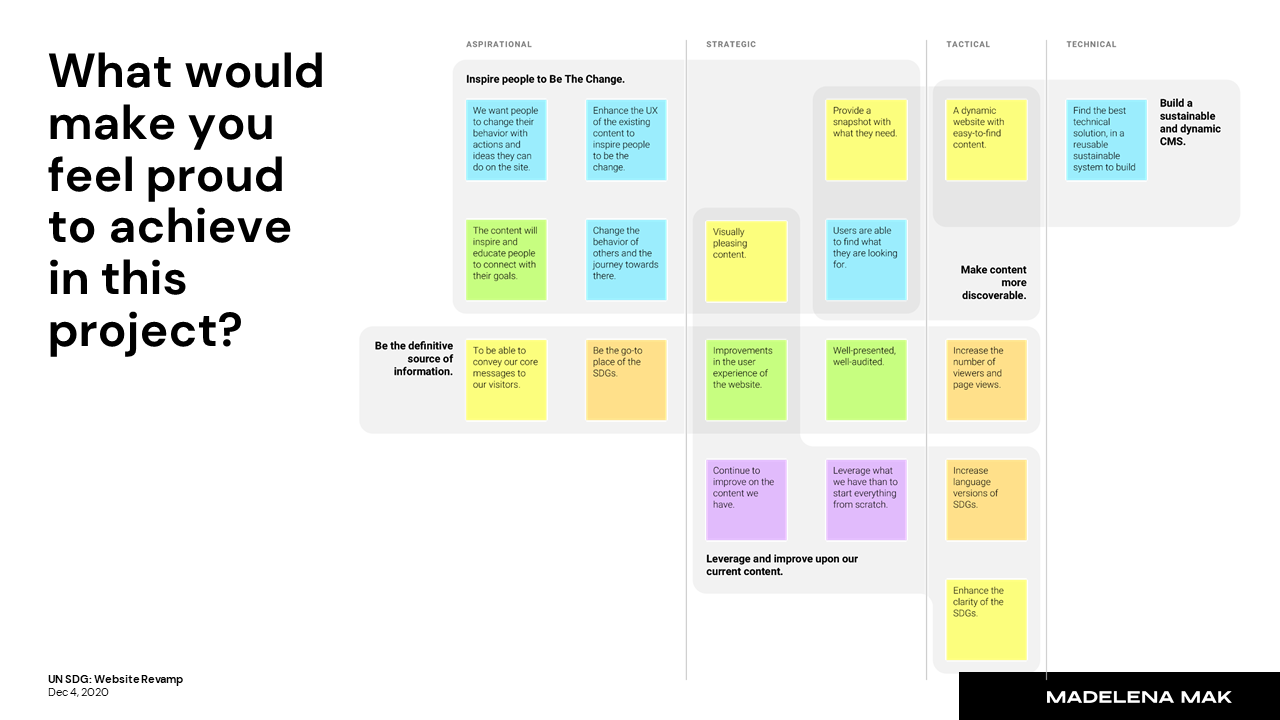 Sustainable Development Goals Website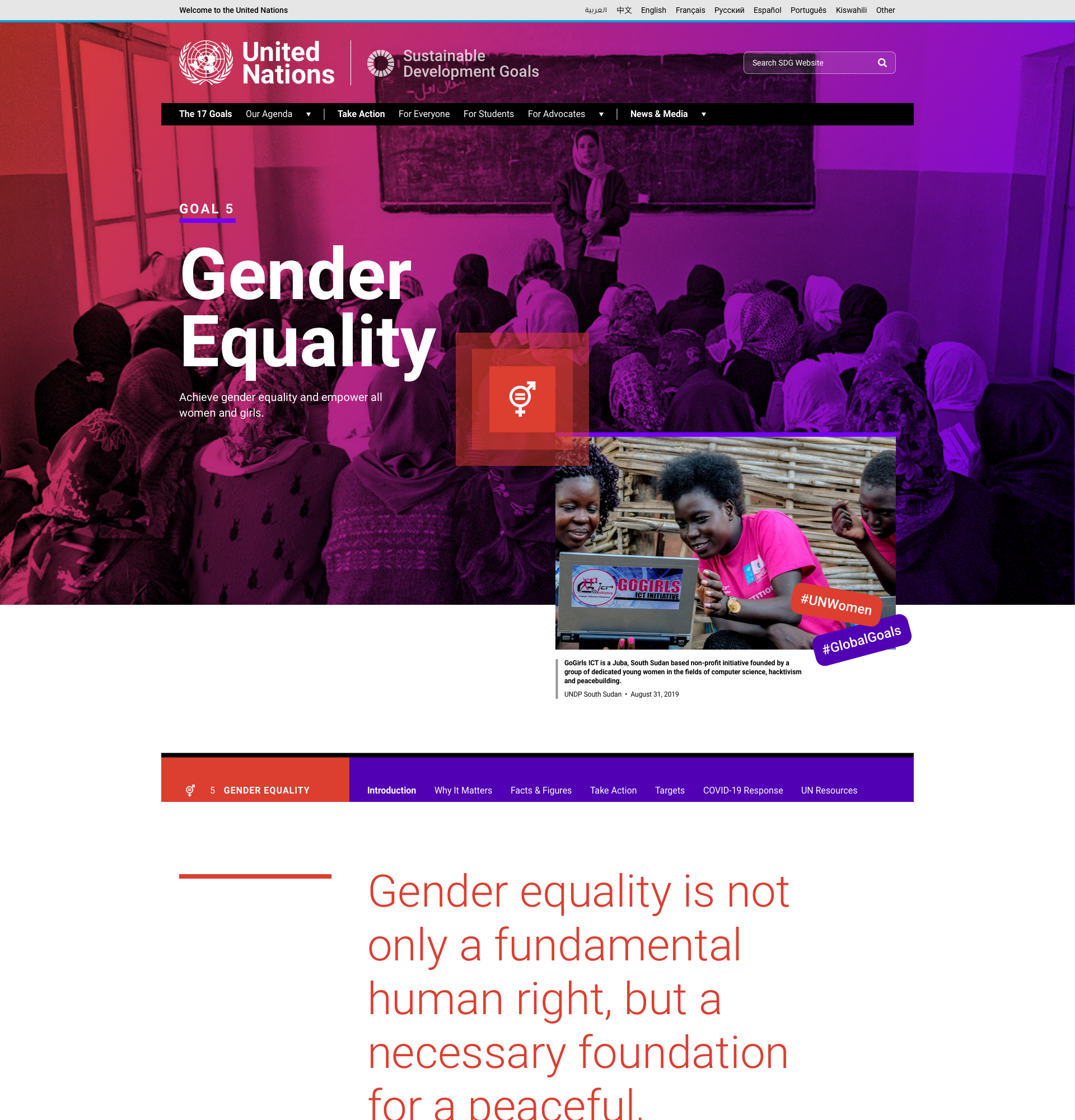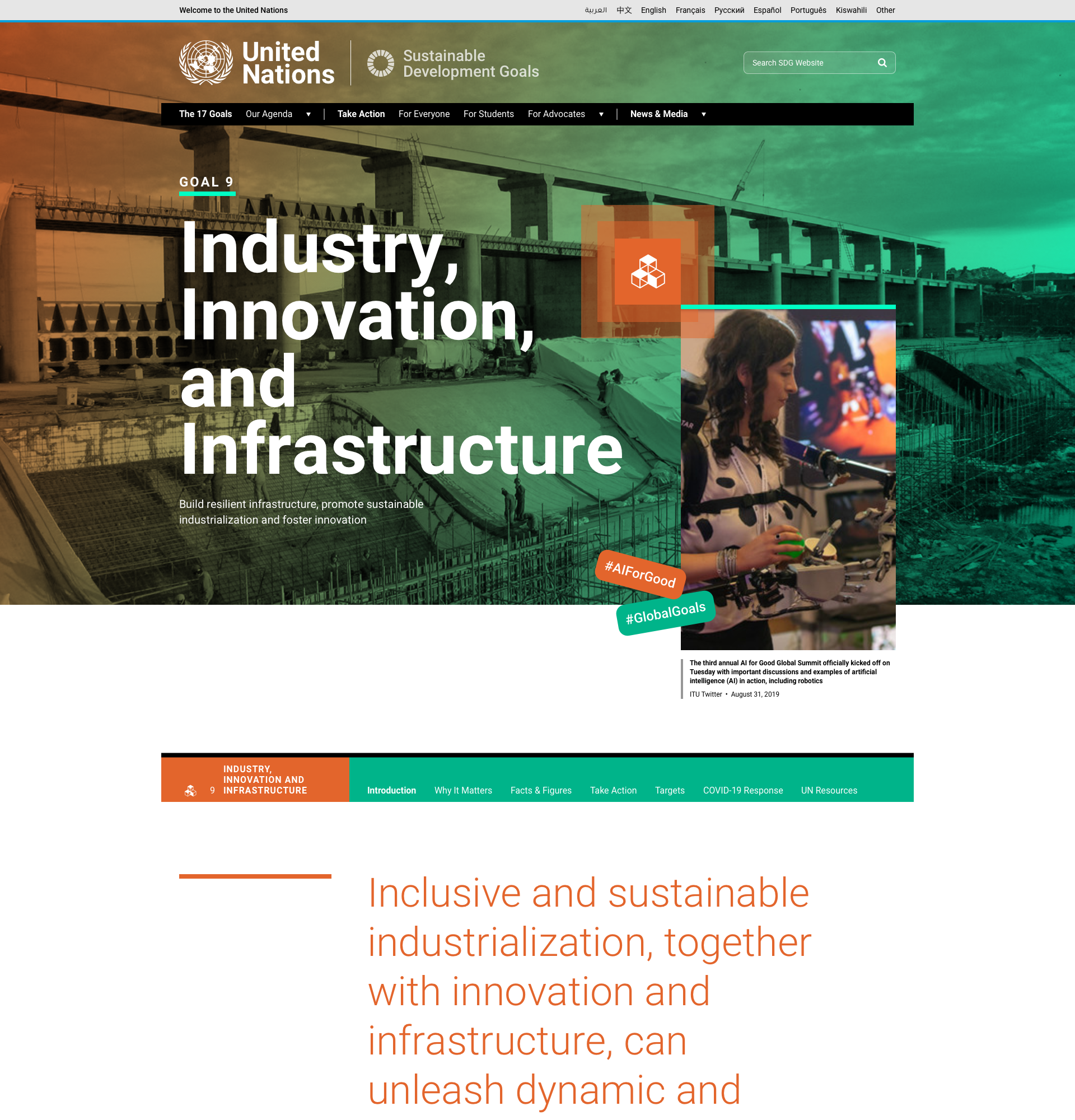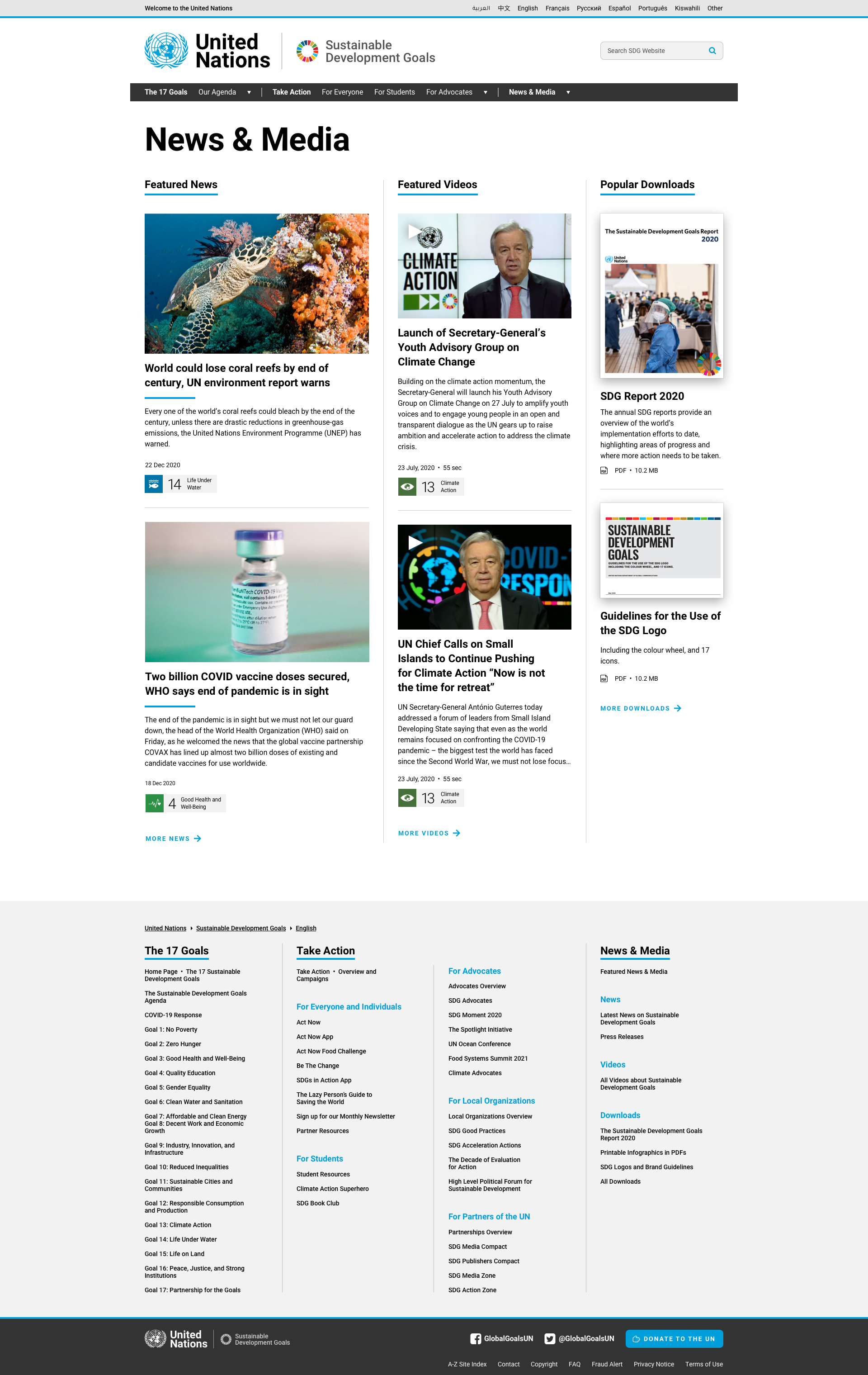 Skills Applied
Project Planning and Management
Design Team Management
User Research
Design System
Wireframe
HTML Prototyping
Team
UN Department of Global Communications
UN Web TV Team
UN Photo Team
UN Audiovisual Library Team
UNifeed Teams